Nippon Kogaku "Mikron" 6x15
| | |
| --- | --- |
| Das Mikron 6x15 gab es von Nippon Kogaku Tokio (Firmenname 1930-49 "Nikko", ab 1969 "Nikon") seit den 1920er Jahren (s. Katalog 1926 ). Es gibt heute Dutzende von Nachbauten in verschiedenen Vergrößerungen, die sich alle durch die Anpassung der äußeren Gehäuseform an das rechtwinklig zueinander angeordnete Porro-1-Prismen-System orientiert (s. dazu z.B. TASCO, Carson, Cstar u.a.). Wahrscheinlich war Nippon Kagaku damit der erste Hersteller, der dieses Design als Monokular herausbrachte; lediglich das Harwix 7x17,5 stammt aus der Vorkriegszeit. | The "Mikron" 6x15 was made since the 1920s by Nippon Kogaku Tokyo - during 1930-49 company's name was "Nikko", since 1969 "Nikon" (s. catalog 1926 . There are dozens of imitations and reproductions with different magnifications which all feature the unique housing design following the outwards shape of the porro 1 prism situated in a right angle to each other (s. dazu z.B. TASCO, Carson, Cstar a.o.). Nippon Kagaku was obiously the first company that produced this construction as a monocular, apart from the Harwix 7x17,5 that also dates from pre-war times. |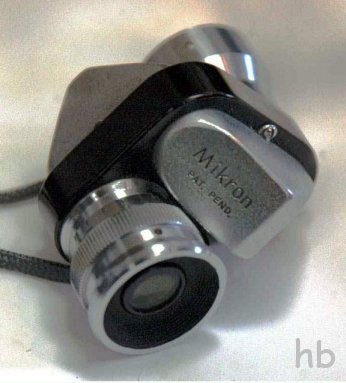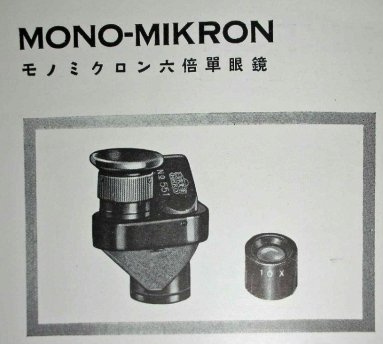 Ein weiteres Foto findet man auf der Seite von Michio Akiyama vom Nikon Kenkyukai Tokyo Meeting 22.7.2006 – siehe unten in der PRäsentationsbox.
Eine Modellvariante des Mikron hatte eine Strichplatte und fungierte so als Golf-Monokular zur Entfernungseinschätzung. Wie der Katalog zeigt, gab es das 6x15 auch mit einer Vorsatzlinse, so dass es als Fernrohrlupe mit 10x Vergrößerung gebraucht werden konnte.
Another photo is shown on this website by Michio Akiyama from the Nikon Kenkyukai Tokyo Meeting 22.7.2006 – see below in its display box.
A model variant of the Mikron came with a reticle scale functioning as a golf-scope to estimate distances. Like the catalogue page shows the 6x15 was also available with a 10x close-up lens converting it to a monocular magnifier.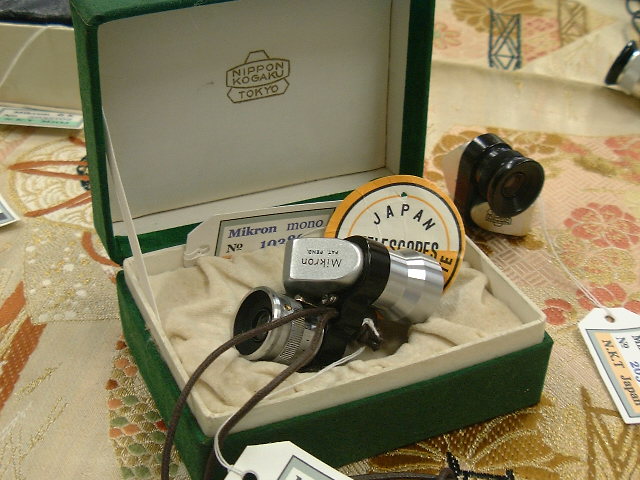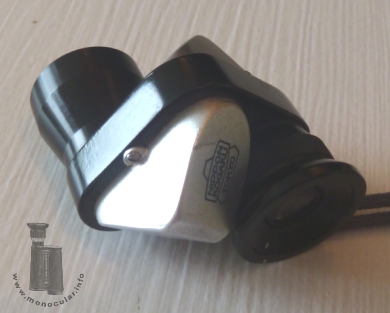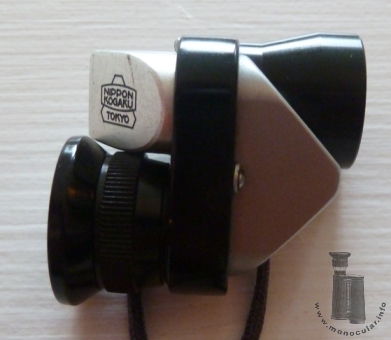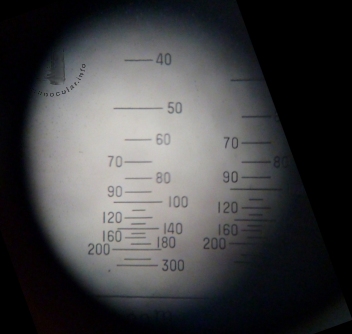 Fotos: Zeun (coll. M.Symons); 1 H. Braakhuis, + 3 Nikon Kenkyukai Tokyo Meeting 22.7.2006