Bauweise eines Spiegelteleskops

Es gibt verschiedene Bauformeen des Spiegelteleskops. Das Lomo "Little Mak" stellt ein kleines Spiegelteleskop dar (s. Fotos der Objektivseite und in den Tubus hinein).

Design of a Reflector Telescope

There are different constructions of a reflector telescope. The Lomo "Little Mak" is a genuine small reflector (cf. photos of the obejective side and view into the tube).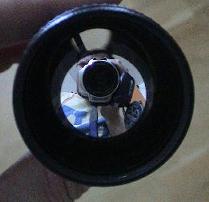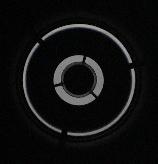 Das optische Bauweise erfolgt nach dem Spiegelsystem von Maksutov.
Für ein aufrechtes Abbild werden keine zusätzlichen Prismen oder Spiegel gebraucht, die sich nach längerem Gebrauch möglicherweise dezentrieren. Der innenliegende Spiegel vergrößert das Bild und vermeidet somit chromatische Aberrationen (Farbveränderungen am Rand).

The optical design follows the mirror system of Maksutov.
To get an upright image no additional prisms or mirrors are needed - elements that could probably decentre after some time of usage. The mirror inside magnifies the image, and also puts aside any chromatic abberrations (colour changes at the edges).

Ausführliche Beschreibungen von Teleskopbauweisen finden Sie bei – Comprehensive infos about designs of reflector telescope under:
http://home.t-online.de/home/Dr.Strickling/teleskop.htm
http://freenet.meome.de/app/fn/artcont_portal_news_article.jsp/74866.html