Hensoldt Marine-Dialyt 7x50
Das Hensoldt Marine-Dialyt 7x50 (Dachkantprismen Monokular) hat die Maße: 215 x 57mm. Es hat einen Lederköcher und vor dem Okulartubus einen Zwischenring mit Ösen für den Trageriemen.
Die Seriennummer des links abgebildeten Dialyt ist 264698; es stammt aus den Jahren zwischen 1928 und 1943. Das mir vorliegende Marine-Dialyt mit gleicher (!) Seriennummer (s. Foto Mitte) hat nicht wie im linken Bild ein Aluminium/Zink- Okular, sondern ein Kunststoff/Bakelit-Okular und misst 210mm. Für die Okularlinse gibt es einen aufsteckbaren Gelbfilter.
Ein weiteres Exemplar mit Seriennummer 26653 (s. Bild rechts) dürfte ein recht frühes sein, hat jedoch eine Hartgummiummantelung. Zwischen dem Objektivtubus und dem Prismentubus ist eine Gesichtsfeldblende eingelegt. Es ist 207 - 215mm lang.

The Hensoldt Marine-Dialyt 7x50 (roof prism monocular) measures 215 x 57mm. It comes with a leather case. There is a ring between the ocular and prism body where yo ucan fasten some straps.
The serial number of the Dialyt to the left is 264698 – dates from 1928 to 1943. My Dialyt (middle) has got the same serial number (!); it has no aluminium/zinc eye cup like the first Dialyt but a Bakelite eye cup instead. Overall length then is 210mm. There is a stick-on yellow filter for the eye lens.
Another piece with serial number 26653 (s. pic. to the right) must be a quite early one. It has a textured ebonite covering. Between the objective tube and the prism housing a diaphragm is put in. It is 207 - 215mm long.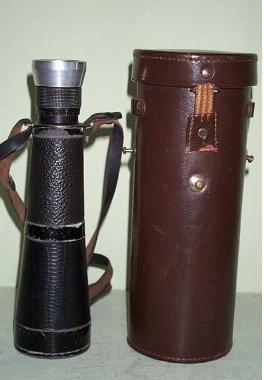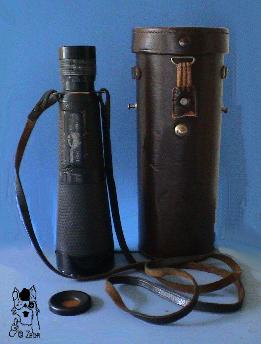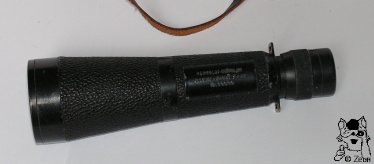 Das Marine-Dialyt wiegt ca. 334g, das frühe Exemplar 389g.
Die Maserung der Belederung der beiden Tubusteile (Foto: rechts unten) ist unterschiedlich. Ob dies der Originalzustand oder nachträglich eine Lederummantelung neu angebracht wurde, ist mir nicht bekannt.

The Marine-Dialyt weighs ca. 334g, the early one weighs 389g.
The pattern of the leather on the two tube bodies (photo: bottom right) is different. I cannot say, whether this is the original condition or a newly fixed leather covering.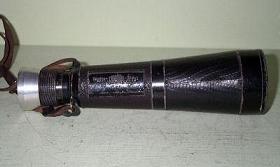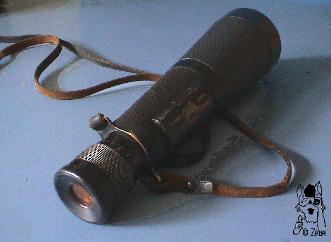 | | |
| --- | --- |
| Außer der Seriennummer befindet sich auf dem erhabenen Beschriftungsfeld die Typenbezeichnung, das Firmenloge (Linsenlogo mit Hensoldt Wetzlar) sowie die Abkürzung D.R.P. für Deutsches Reichspatent. | On the protruding label, there is the serial number, the model name, the Hensoldt logo (name in lens logo), and the abbreviation "D.R.P." for "Deutsche Reich Patent". |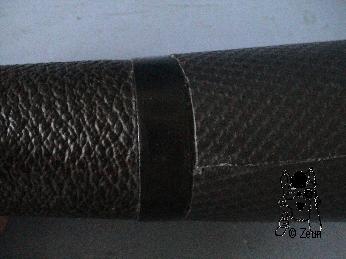 | | |
| --- | --- |
| Ein Nachkriegs-Dialyt 7x50 hat die Seriennummer 826868 und ist blau-magenta vergütet. Es hat nur noch eine eingegossene Trageriemenöse. | A post-war model 7x50 has serial number 826868 and is coated blue-magenta. There is only one strap lug. |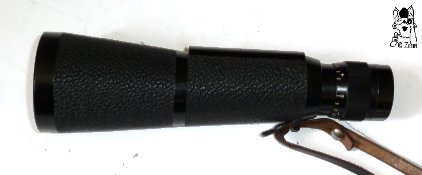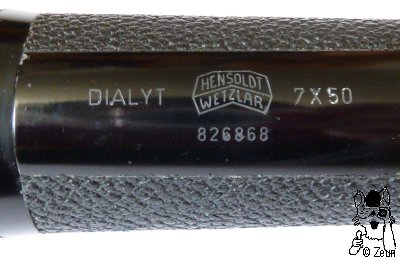 Fotos: Zeun und Ebay-Auktion