Busch Teleskop 37x
Dieses terristrische Fernrohr wurde von Busch Rathenow nur für die Finnische Armee hergestellt (und taucht auch nur dort aus Armeedepots auf). Es ist auf der einen Seite mit "Busch Rathenow V. 37x" sowie einem "F" (Fernrohr) gefolgt von der Seriennummer, auf der anderen Seite mit "Th. Wulff Helsinki - Helsingfors" beschriftet. Th. Wulff ist der finnische Vertreiber/Importeur. Der Name taucht auf mehreren Fernrohren auf.
Das Teleskop wurde in einer olivgrünen Holzkiste verstaut. Im Deckel befindet sich eine Bedienunganleitung (= Käyttöohje). Es hat eine Stativhalterung und ist mit schwarzem Hammerschlaglack ummantelt. Das Okular hat eine Drehfokussierung mit Dioptrienskala bis 10, beschriftet bei Null und jeweils Fünf. Das Objektivende ist mit einer ausziehbaren Sonnenblende und einem Schutzdeckel, welcher mit einem Lederband am Tubus befestigt ist, ausgestattet.
This terrestrial telescope was made by Busch Rathenow for the Finnish Army only (and so can be only found in Finnish depots). One side is marked "Busch Rathenow V. 37x" (V = vergrößerung = magnification) as well as "F" (Fernrohr = telescope) followed by its serial number, the other side is marked "Th. Wulff Helsinki - Helsingfors". Th. Wulff is the Finnish distributor/importing company. THe name appears on several 37x telesocpes.
The telescope was stored in a olive green wooden case. There is a manual (= Käyttöohje) stuck inside the lid. It comes with a tripod adpter and is covered with black crackle finish. The eyepiece has a turning focusing and a dioptre scale ranging to 10, marked by ero and 5 each side. The objective end comes with an extendable sunshade and a protection cap which is attached to the tube with a leather strap.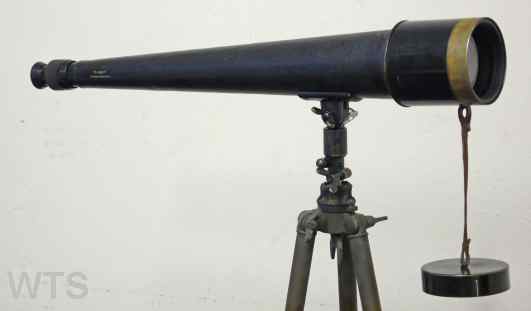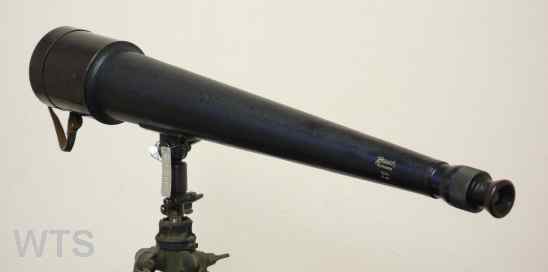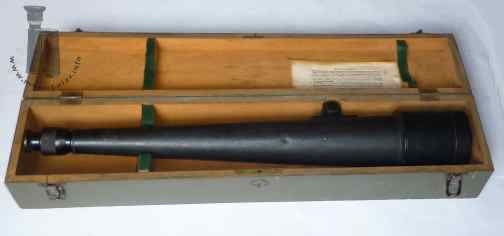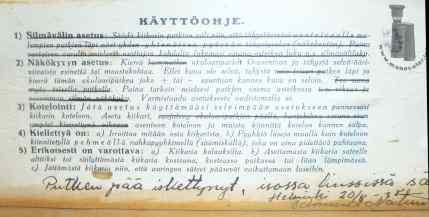 | | |
| --- | --- |
| Das Fernrohr ist 64-65cm lang. Mit ausgezogener Sonnenblende verlängert es sich um 64mm. Der konische Tubus verbreitert sich von 36cm auf 79cm im Durchmesser, die gerade Objektivfassung ist 89mm, die Sonnenblende 93mm im Durchmesser. Das 37x wiegt 2674g. | The telescope is 64-65cm long. The extended sunshade adds 65mm to the overall length. The conical tube increases from 36cm to 79cm in diameter, the straight objective frame is 89mm, the sunshade 93mm in diameter. The 37x weighs. |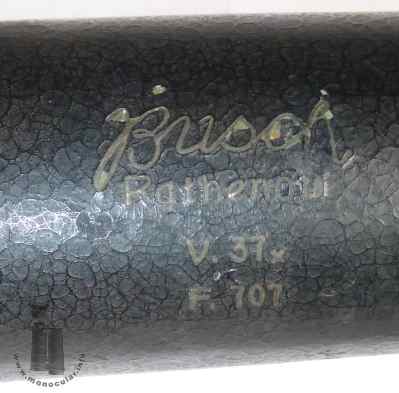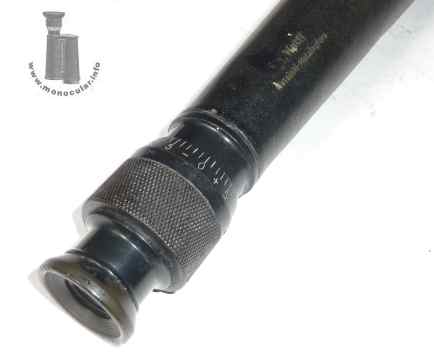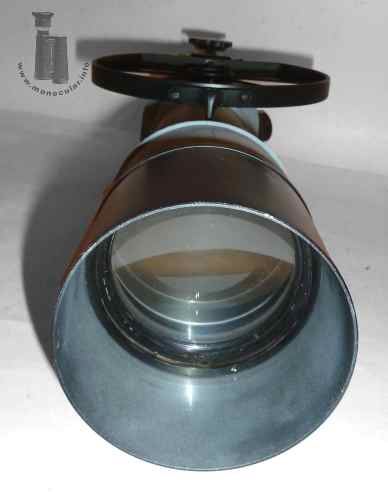 Fotos: Zeun / 1-2 WTS Koblenz (Simon)