Wollensak Pockescope Sr.
Ein altes Pockescope Sr. (Senior) der Fa. Wollensak Rochester USA. (s.a. Pockescope Jr.)
Das Gehäuse ist aus Messing mit oder ohne schwarzer Lackierung und einem silberfarbenem Okularauszug. Das Original wurde mit einem kleinen Lederfuteral geliefert.
An old Pockescope Sr. (Senior) by Wollensak Rochester USA. (cf. Pockescope Jr.)
The brass body with or without black lacquering. Both versions have a silvery draw. The original scope came with a leather pouch.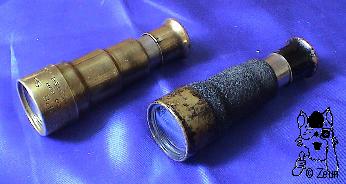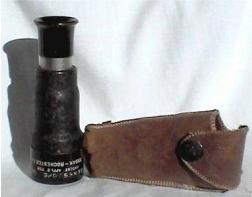 Die Vergrößerung ist ca. 6x, Objektivlinsendurchmesser ca. 24mm, Austrittspupille ca. 3mm, aber sehr kleines Sehfeld, da der innere Auszugstubus dies begrenzt.
Zusammengeschoben 8, auseinander gezogen 9cm, Gewicht: ca. 75gr.
Eine Werbung zeigt neben dem Senior und Junior Modellen noch ein weiteres drittes mit 4,5facher Vergrößerung.
Magnification is about 6 times, the objective diameter is 24mm, the exit pupil 3mm. The field of view is very small and limited by the inner draw tube.
It is 8cm when closed, 9cm when extended. It weighs 75g.
An advertisement show a third model with 4.5 power besides the Senior and junior models.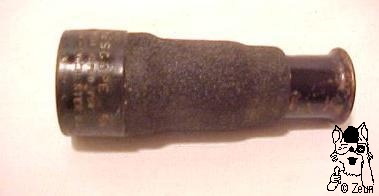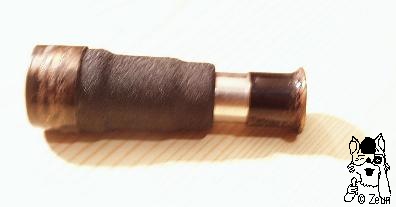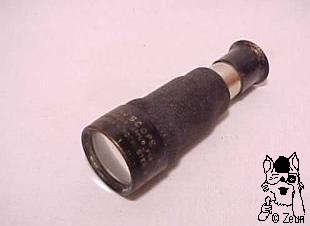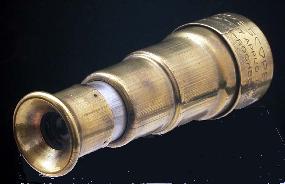 | | |
| --- | --- |
| Am Objektivende (30mm Durchmesser) befindet sich folgende Beschriftung/Gravur: | The objective lens end is engraved with: |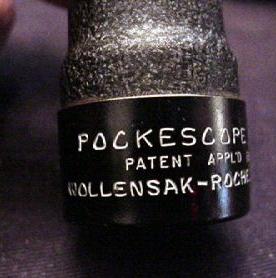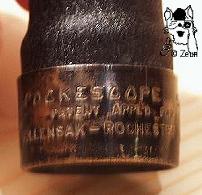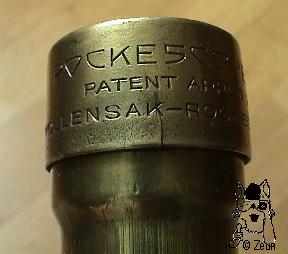 | | |
| --- | --- |
| Das PockeScope wurde ca. ab den 1930er Jahren hergestellt und für $2 verkauft. (s. Prospekt) | The PockeScope was made since about 1930s and sold for $2. (s. brochure) |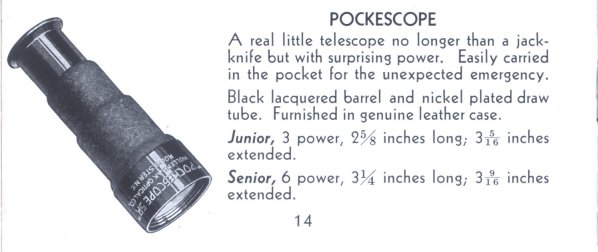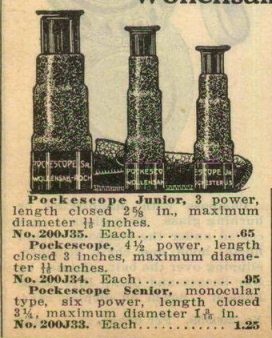 Quelle: Fotos 1,2,4,6,7: Zeun; 3,5 Ebay