Hamblin Director No. 4 Sight
Dieses kastenförmige Visier als Richtfernrohr (director sight) ist grundlegend ein 6x30 Porro-1-Prismenmonokular mit einem unbeschrifteten Dioptrienausgleich am Okular. Das Gehäuse hat am Boden eine Montageschiene mit einer Arretierungsfeder. Die linke Seite hatte einen Drehknopf Schneckentrieb (nicht mehr vorhanden, s. komplettes Visier in Bildern 4-5), mit dem man eine Libellen-Wasserwaage wieder in die Waagerechte bewegen konnte, so dass sich an der gebogenen Skala von bis zu 10 ELV (elevation) oder bis zu 10 DEP (depression) die vertikale Abweichung nach oben oder unten ablesen lies, wenn das Richtfernrohr selbst auf dem Richtkreis zum anvisierten Ziel gekippt wurde. Die horizontale Abweichung konnte an einem festen Richtkreis abgelesen werden. Das s/w Foto bzw. die Grafik zeigt den "Director No. 4" neben dem Stativ. Auf dem Bild ist ein zweiter terrestrisches Richtfernrohr zu sehen, das auch auf dem Azimutal-Kreis angebracht werden konnte.
Das Objektiv liegt ca. 29mm im Gehäuse zurück versetzt. Das Okular hat eine Bakelit-Augenmuschel. Die Gravur auf der Oberseite lautet: "Director No 4 Mark II - Theodore Hamblin LTD London - 1918 No 5840", sowie zwischen den letzteren Zahlen der "crow's foot" als militärisches Abnahmezeichen.
This box-shaped sight intended to be a director sight is basically a 6x30 Porro I prism monocular with a unmarked dioptre adjustment on the eyepiece. The housing has a mounting bracket with a fixing spring on its bottom. The left-hand side comes with a knob with a worm drive (not present in the depicted model, see complete model in pics 4-5), which allowed to bring a spirit level back to the horizontal position so that you can read the sight's elevation (0 - 10 ) or it depression (0 - 10) off a curved scale. The azimuthal declination was measured with aiming circle fixed to the tripod. The b/w picture or drawing show the "Director No. 4" on its tripod. You can see a second terrestrial director sight, which could also be attached to the azimuthal circle.
The objective is retracted by c. 29mm into the housing. The eyepiece has a Bakelite eyecup. The engravings on the top side are: "Director No 4 Mark II - Theodore Hamblin LTD London - 1918 No 5840" as well as the "crow's foot" as the military approval sign between the last numbers.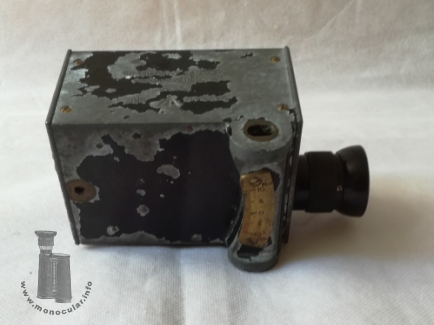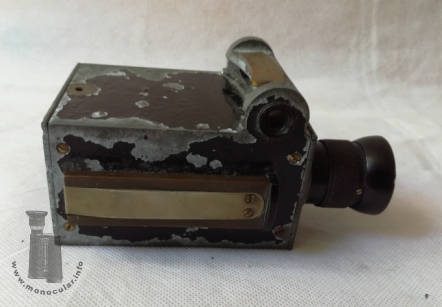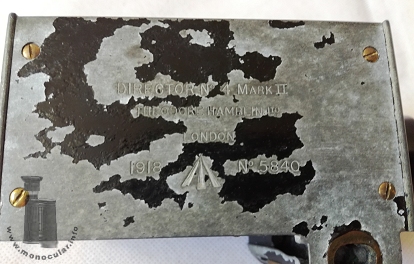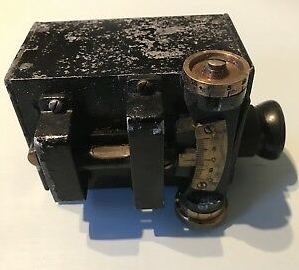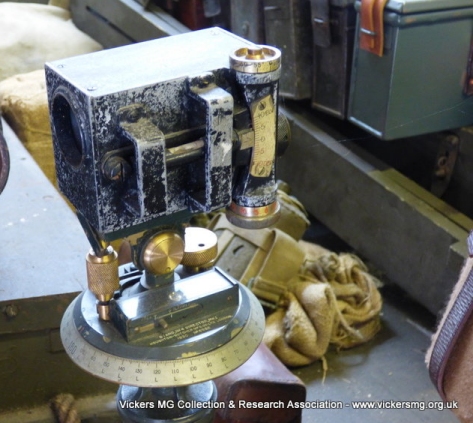 | | |
| --- | --- |
| Das Richtfernrohr ist 134-138mm lang, das Gehäuse 103x71x55mm groß und das Okularstück 29mm, der Fokussierungsring 31mm und die Augenmuschel 34mm im Durchmesser. Es wiegt 754g in disem unvollständigen Zustand. | The director sight is 134-138mm long, its housing measures 103x71x55mm, and the eyepiece is 29mm, the focusing ring 31mm, and the eyecup 34mm in diameter. It weighs 754g in its incomplete condition. |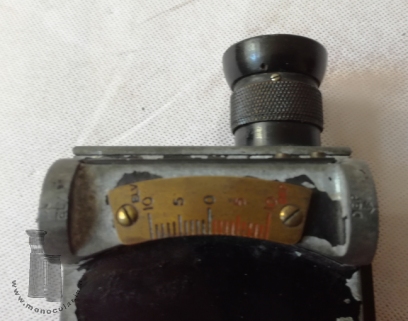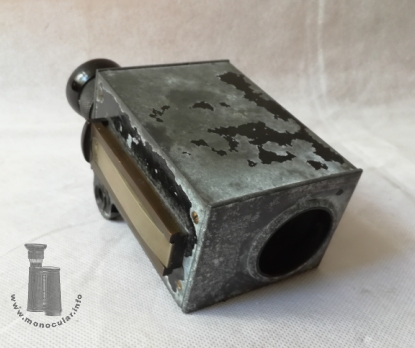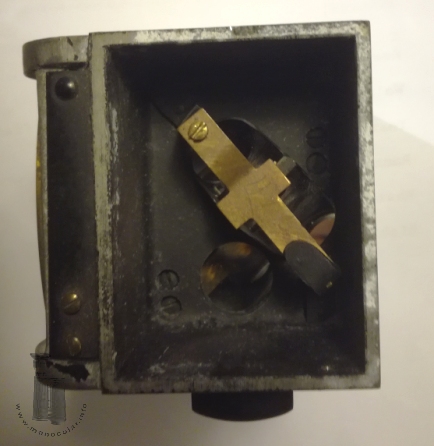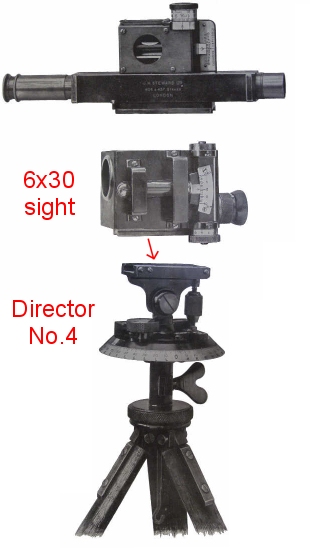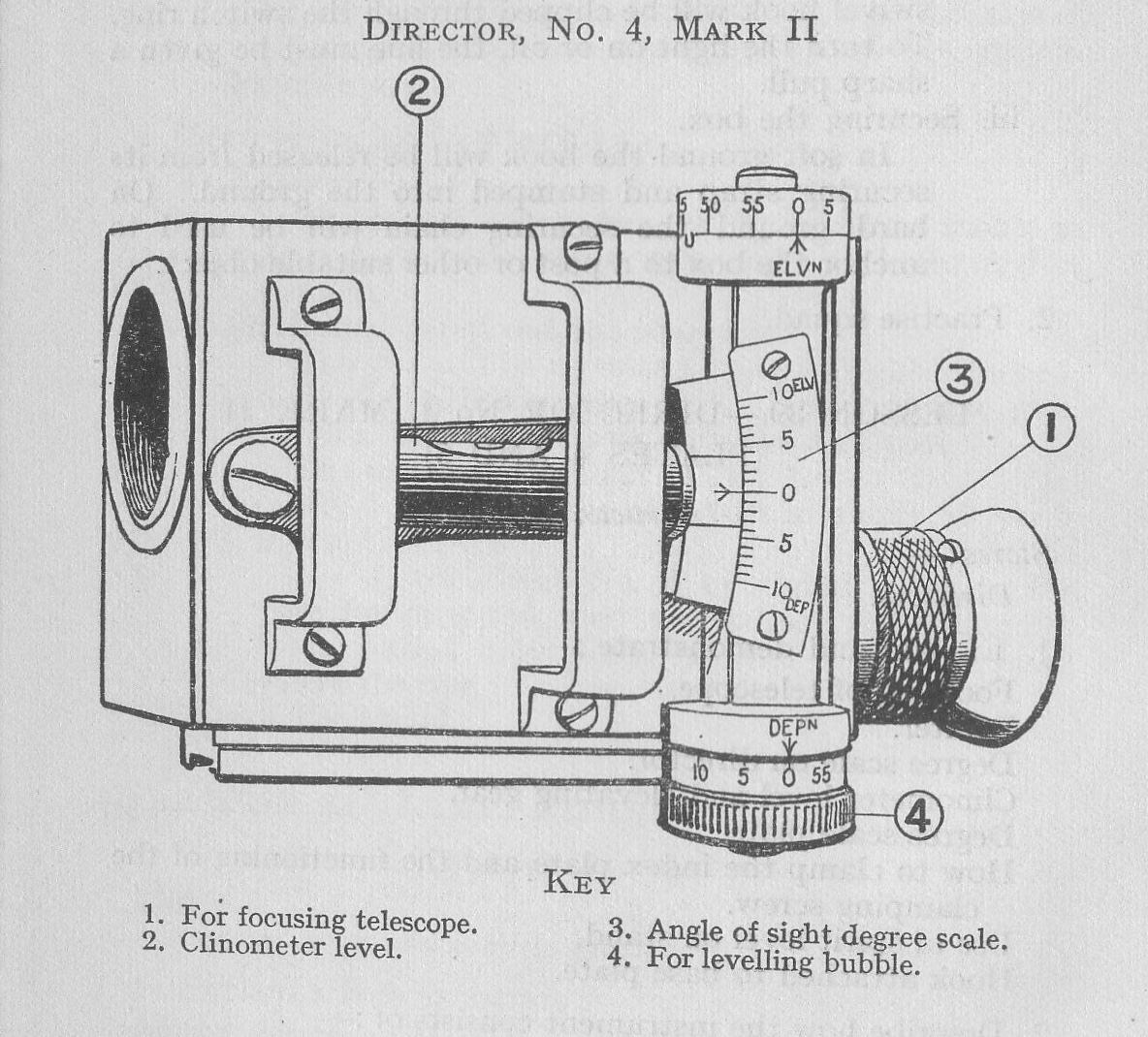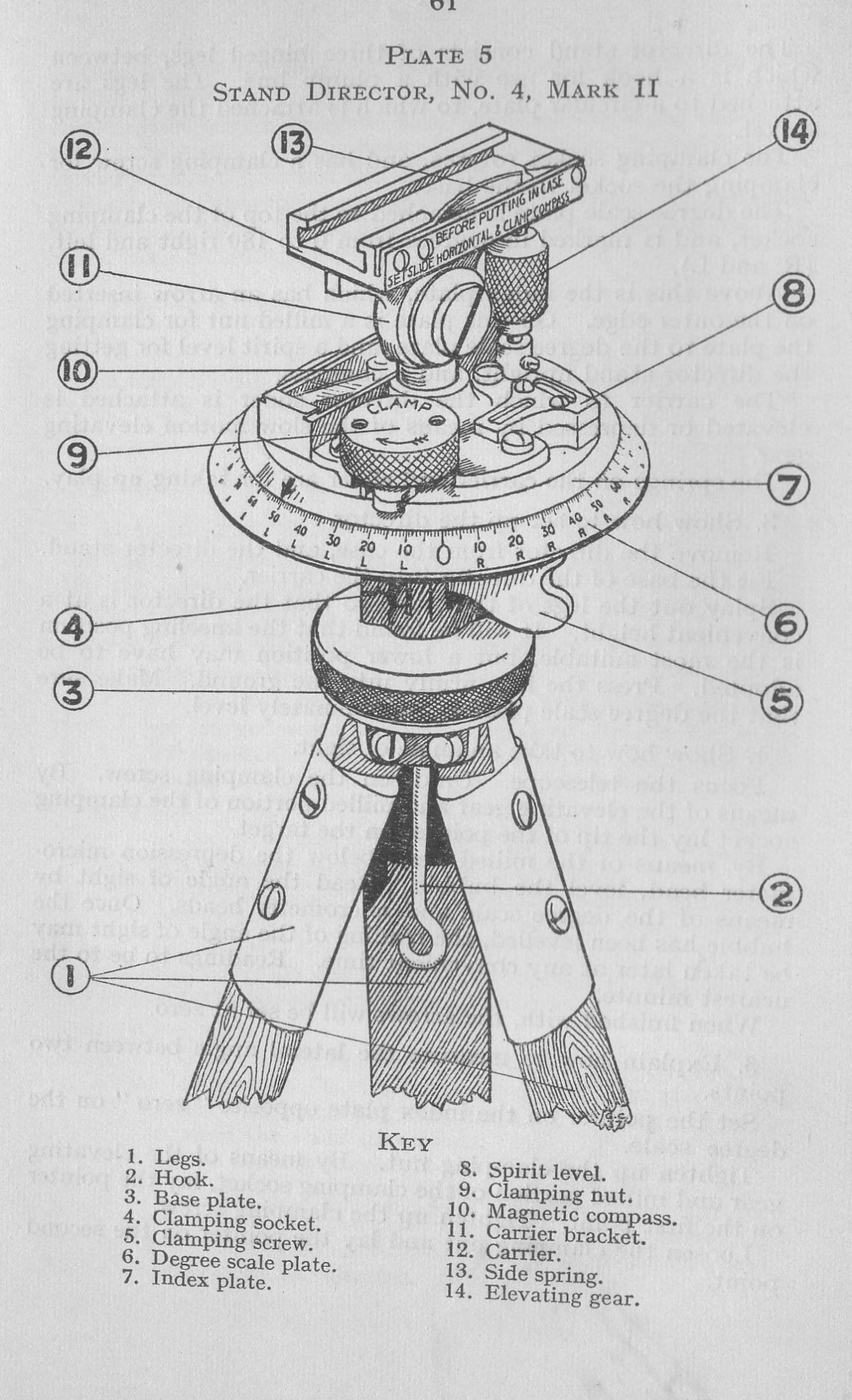 S.a. also cf.--> The Vickers Machine Gun: "The No. 4 Director was that first used with the Vickers MG. It was originally designed for light artillery but instructions were easily adapted for the Vickers MG." (s. Bilder 12, 13 | cf. pic. 12, 13)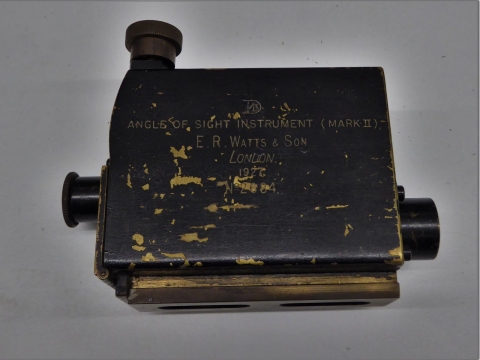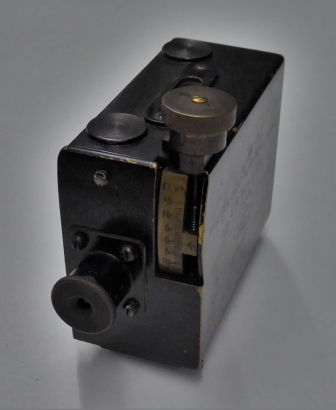 Ein angepasstes "Angles of Sight Instrument" von E.R. Watts | An adapted "angles of sight isntrument" by E.R. Watts
Fotos: Zeun; 4 Internet/Auktion; 7 BRITISH ARTILLERY FIRE CONTROL - LAYING AND ORIENTING THE GUNS